Tiger Lilies on Grenfell Heights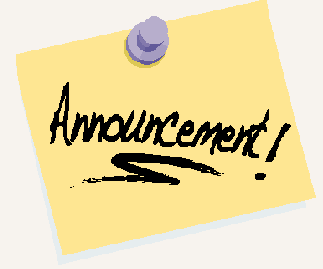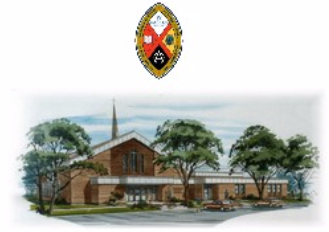 Annual Reports
Click on the icon below to read or download Annual Report. You will be required to have Adobe Reader installed on your computer. Click here:
Announcements

Sunday, Sept. 23, 2018

11:00 a.m. Sunday Service
Officiating: Layperson Gerald Thompson

There will be a Congregational Meeting
immediately following this morning's service.
The new Pulpit Banner for the "Season of Creation" hanging at the front of the Sanctuary is in memory of Alan (Lanny) Raines.
It is placed there by his family, Gloria, and his two daughters, Sherri and Jennifer, and their families.
Seniors' Home Visitation

Click here for complete schedule
Family Day, Oct. 4
Loon Bay Camp will be hosting Family Day
on Sept. 29 starting at 10 a.m. Everyone is welcome to attend. Any donations of preserves, crafts or baked items would be greatly appreciated and may be brought to the church
by Friday afternoon, Sept 28.
Thanksgiving -- Decorating the Church
Oct. 7 is Thanksgiving Sunday.
The UCW will be decorating the church and would appreciate|donations of vegetables, fruit, bread, preserves, etc.
Items may be brought to the church by Friday, Oct. 5.
Harvest Ingathering
The Salvation Army Community and Family Services in partnership with Memorial United Church will be having their Harvest Ingathering on Sunday, Sept. 30.
We will be collecting vegetables to distribute to individuals and the families who need it most for individuals and families who need it most most for Thanksgiving. You are invited to share your blessings with others by bringing a donation of carrots, turnips, potatoes and/or cabbage.
Stuff-the-Bus
Following is a list of supplies needed to Stuff the Bus Program:
Mechanical Pencils, Scissors (for all grades), Pencil case,
Math Set (Geometry set), Dutoangs (report covers),
Pocket Folders, 1inch binders, Highlighters and
Grade 7-12 Boy's Book bags (Back Packs)
WHAT'S IN A NAME?
The United Church of Canada, Region 16
will be holding a contest to rename Region 16.
You are invited to send possible names to the Conference Office (email: unitedchurch@nfld.net) not later than Oct. 26, 2018. The name must be no longer than 44 characters. A panel will select one name from those submitted. The winner will receive a prize. So, put your thinking cap on and let's come up with a truly reflective name! Please see the two bulletin boards for more information on this exciting contest.
Sunday School Registration
Sunday School will re-open on Sunday, September 16.
Parents, please come out to Sunday School with the children
right after Story Time to register. We will have special
activities planned for our first Sunday back.
For any questions please contact roselinemouland@gmail.com
Seniors' Fair, Oct. 4th
There will be a Seniors' Fair at the Joe Byrne Stadium on Oct. 4. There will be live entertainment, card games, book exchange, free coffee and tea at Tim's Gazebo. Lot's of prizes. Come and bring a friend. You don't have to be a senior to attend.
Webmaster

We will be looking for an individual to be the webmaster for our church web page. Our web page is currently being hosted on Yola. We feel that, at least for the present time, we would like to continue using that service. The webmaster would be responsible for keeping the page current with events related to our church community. The option is also there to expand the structure of the site to include other related materials. This role may expand to include responsibilities with social media. The webmaster would work with the Communications committee under the Board's direction to ensure the content is kept relevant and appropriate. You can indicate an interest in this position by emailing dstoodley@gmail.com

Men's Choir

Practices will resume in the fall.
All new members are welcome.


Exercise Class
Ladies Fitness will be starting on Sept. 18.
The time is 9:30 to 10:30 a.m.
Ladies, dig out your sneakers from back of the closet
and join your buddies for fun and exercise!
Church Envelopes

If you currently do not receive a box of church envelopes for contributing to the upkeep and mission of our church,
you can be added to our list by contacting the Church Office
to receive envelopes or register with PAR
(Pre-Authorized Remittance).
Please remember that the envelopes do not have your church number on them, make sure that you put your number on each envelope. Thank You.
PAR (Pre-Authorized Remittance)

If you would like to contribute to the upkeep and mission of our church by automatically having money transferred monthly from your bank account to the church account, please contact our church secretary at the church office
or by email: mucsecretary@gmail.com.
Information -- Donations
You can make an electronic donation to Memorial United Church using a credit card or PayPal account
by clicking on the "Donate" Button on our web site
home page at (click here)
or on our Facebook page (click here).
Include your envelope number to receive credit for income tax. Thank you.
Church Email List


If you would like to be added to the church email list to receive information about upcoming services, events and meetings please email:- dstoodley@gmail.com
Scent-Free
Memorial United is pleased to offer a scent-free worship and activity space. Please refrain from wearing strong perfumes/colognes out of respect for our neighbours.
Pillows
For your seating comfort, there are pillows available in the vestibule to use during Sunday morning worship.
HEARING ASSISTIVE TECHNOLOGY (HAT)

Hearing assistive devices are available upon request. Please check with the ushers. Please Note: If you have a pacemaker, you should consult your physician before using these devices.
Quick Links
Ushers' List

_______________
More Links

Girl Guides of Canada

FYI



Across
Turtle Island
Our gifts for Mission & Service Support ecumenical partners like KAIROS, which seeks justice and offers ways for faith groups to live out the 94 Calls to Action of the Truth and Reconciliation Commission.
In March 2017, 45 people from many different backgrounds – Indigenous and settler, young and old, teachers and counselors, medical staff and faith leaders – gathered with one common goal, to learn how to facilitate the KAIROS Blanket Exercise at the Saskatoon Friendship Centre, Treaty 6 territory.
Those gathered were committed to living out the Calls to Action, especially as they pertain to education around the impacts of colonization. The KAIROS Blanket Exercise is a rich, complex and emotional experience of sharing the history of colonization. It tells the story that we are not fully taught in school. The new facilitators committed themselves to carrying the experience into their communities.
The Blanket Exercise can be very powerful for participants. Together, the group learned ways to navigate the anger, tears, and painful revelations that can be brought to light by the experience. The 45 new facilitators listened to the words of the Elders, laughed, and shared together, promising to support one another. The group left with open hearts and open ears, ready to share the good news of truth telling and reconciliation.
If Mission & Service giving is already a regular part of your life, thank you so much! If you have not given, please join me in making Mission & Service giving a regular part of your life of faith. Loving our neighbor is at the heart of our Mission & Service.