Pin cherry blossoms at Gorge Park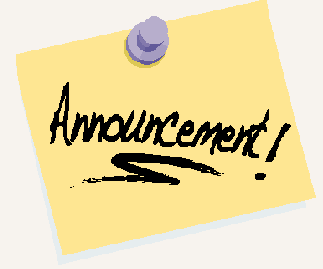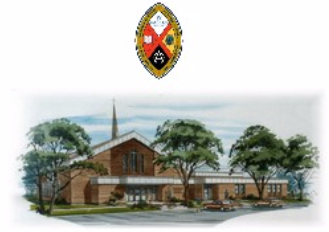 Annual Reports
Click on the icon below to read or download Annual Report. You will be required to have Adobe Reader installed on your computer. Click here:
Announcements

Sunday, June 17, 2018

11:00 a.m. Sunday Service
Official Board Meeting
There will be a meeting on June 24th at 7:30 P.M.
Wallace Robinson -- Organist - Retirement
Wally will be retiring on the 24 of June.
After the service, there will be a Reception in the C.E. Center.
A pot luck is planned and the congregation is asked to bring along their favourite dish.

Seniors' Home Visitation

Click here for complete schedule
UCW

Applications for Loon Bay Camp can be picked up at the Office or call Bonnie Angel, 489-6504
Please don't forget to put your change in the Loon Bay Camp Bottle on the Table in the Vestibule. You can also donate to Loon Bay Camp at any time, just pop your donation in an envelope and put it in the collection plate or in the box at the Office Door.
Cleaning up the Church Grounds
Men and women are asked to come to the Church on Monday, June 11. 9-12:00 a.m. with their rakes, to help clean up the leaves and debris around the church grounds.
Golf Turnament
Our Annual 9-Hole Golf Tournament is scheduled for
Tuesday, July 3rd
It is a four-person scramble format open to any and all ages.
In church terminology, it is an inter-generational event!
It is open to non-golfers as well as golfers.
A Dinner will follow when the last group has finished their round. Non-participants are welcome to come to the meal.
Let us know by Monday (July 31) if you are coming.
You can make your own team of four or you can let us put you on a team. For more details, contact Harold or Nina at 489-5313.
Cemetery Announcement


Members of the Congregation are asked for their cooperation in keeping the cemetery in pristine condition. Please remove any flowers, flower pots, old faded artificial flowers and containers by June 1 or they will be removed and placed near the PBO Disposal container. If not taken away, after a week, they will be disposed of. Please limit objects placed on graves to two, including any solar lights. The objective is to improve the general look of the cemetery and make for more efficient mowing and maintenance.

If headstone "topper" decorations are used, please have them securely positioned. Observe headstones and please have necessary repairs corrected to leaning headstones. For further information, please contact either Vince Christian or Jim Dobson at 489-5243.
__________

All Singers Welcome! Ages 2-12:
Come sing with the Kid's Chorus!
Practice will be on Sundays right after church (12:15)
until l:00 p.m. All Youth are welcome.
_________
Men's Choir

Practices will resume in the fall.
All new members are welcome.
Church Envelopes

If you currently do not receive a box of church envelopes for contributing to the upkeep and mission of our church,
you can be added to our list by contacting the Church Office
to receive envelopes or register with PAR
(Pre-Authorized Remittance).
Please remember that the envelopes do not have your church number on them, make sure that you put your number on each envelope. Thank You.
PAR (Pre-Authorized Remittance)

If you would like to contribute to the upkeep and mission of our church by automatically having money transferred monthly from your bank account to the church account, please contact our church secretary at the church office
or by email: mucsecretary@gmail.com.
Information -- Donations
You can make an electronic donation to Memorial United Church using a credit card or PayPal account
by clicking on the "Donate" Button on our web site
home page at (click here)
or on our Facebook page (click here).
Include your envelope number to receive credit for income tax. Thank you.
Exercise Class
Exercise Classes are held
on Monday,
Wednesday & Friday.
Church Email List


If you would like to be added to the church email list to receive information about upcoming services, events and meetings please email:- dstoodley@gmail.com
Scent-Free
Memorial United is pleased to offer a scent-free worship and activity space. Please refrain from wearing strong perfumes/colognes out of respect for our neighbours.
Pillows
For your seating comfort, there are pillows available in the vestibule to use during Sunday morning worship.
HEARING ASSISTIVE TECHNOLOGY (HAT)

Hearing assistive devices are available upon request. Please check with the ushers. Please Note: If you have a pacemaker, you should consult your physician before using these devices.
Quick Links
Ushers' List

_______________
More Links

Girl Guides of Canada

FYI