Tiger Lilies on Grenfell Heights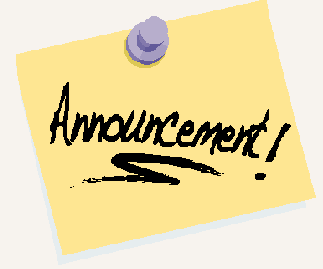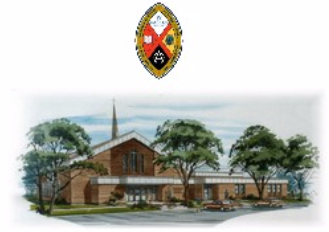 Annual Reports
Click on the icon below to read or download Annual Report. You will be required to have Adobe Reader installed on your computer. Click here:
Announcements

Sunday, August 12, 2018

11:00 a.m. Sunday Service
Officiating: Rev. Kim Waite

Seniors' Home Visitation

Click here for complete schedule
Flower Service
Flower Service will be held on the 19 of August at 2:00 p.m.
Rain or Shine.
UCW Retreat
There will be a Retreat at West Haven Camp, Pasadena, NL
on September 8-9, 2018.
If you Ladies are interested, there are Registration Forms in the mail slot (across from the Office Door).
You can also pick up the application form from Bonnie Angel - 489-6504 or Alice Cater – 489-3828
Stuff-the-Bus
Following is a list of supplies needed to Stuff the Bus Program:
Mechanical Pencils, Scissors (for all grades), Pencil case,
Math Set (Geometry set), Dutoangs (report covers),
Pocket Folders, 1inch binders, Highlighters and
Grade 7-12 Boy's Book bags (Back Packs)
Cash Drive
Summer has finally arrived and with it the hot weather and time spent outside in God's wonderful world! This means we don't get to church as often during the summer so we can forget to give our regular Sunday offerings. Our annual cash drive blitz occurred earlier in the summer and this is just a reminder to contribute to this project if you haven't already done so…
if you have – Thank you!
If you are not able to attend church or drop off your donation to the church, please call the church office 489-6151 or 489-7198 and pick up will be arranged. Thank you all for your continued support of our church and its work in the community.

Webmaster

We will be looking for an individual to be the webmaster for our church web page. Our web page is currently being hosted on Yola. We feel that, at least for the present time, we would like to continue using that service. The webmaster would be responsible for keeping the page current with events related to our church community. The option is also there to expand the structure of the site to include other related materials. This role may expand to include responsibilities with social media. The webmaster would work with the Communications committee under the Board's direction to ensure the content is kept relevant and appropriate. You can indicate an interest in this position by emailing dstoodley@gmail.com

Men's Choir

Practices will resume in the fall.
All new members are welcome.
Church Envelopes

If you currently do not receive a box of church envelopes for contributing to the upkeep and mission of our church,
you can be added to our list by contacting the Church Office
to receive envelopes or register with PAR
(Pre-Authorized Remittance).
Please remember that the envelopes do not have your church number on them, make sure that you put your number on each envelope. Thank You.
PAR (Pre-Authorized Remittance)

If you would like to contribute to the upkeep and mission of our church by automatically having money transferred monthly from your bank account to the church account, please contact our church secretary at the church office
or by email: mucsecretary@gmail.com.
Information -- Donations
You can make an electronic donation to Memorial United Church using a credit card or PayPal account
by clicking on the "Donate" Button on our web site
home page at (click here)
or on our Facebook page (click here).
Include your envelope number to receive credit for income tax. Thank you.
Exercise Class
Exercise Classes are held
on Monday,
Wednesday & Friday.
Church Email List


If you would like to be added to the church email list to receive information about upcoming services, events and meetings please email:- dstoodley@gmail.com
Scent-Free
Memorial United is pleased to offer a scent-free worship and activity space. Please refrain from wearing strong perfumes/colognes out of respect for our neighbours.
Pillows
For your seating comfort, there are pillows available in the vestibule to use during Sunday morning worship.
HEARING ASSISTIVE TECHNOLOGY (HAT)

Hearing assistive devices are available upon request. Please check with the ushers. Please Note: If you have a pacemaker, you should consult your physician before using these devices.
Quick Links
Ushers' List

_______________
More Links

Girl Guides of Canada

FYI