Memorial United Church
13 Church Road
P.O.Box 454
Grand Falls-Windsor
Newfoundland, Canada
A2A 2T9
Telephone/Fax:
(709) 489-6151/Secretary's Office
(709) 489-2156/Minister's Office
(709) 489-2439/Manse
Office Hours

Wednesday & Thursday
9:00 -12:00 & 1:00 to 4:30
To make a one-time offering or to set up regular offerings click on the link below. If you are a member of Memorial United, don't forget to include your envelope # for income tax purposes.
Centering Time
A good person is a good person
whether in church or out of it.
-- Brigham Young
CHURCH OFFICE
Secretary will be away on Sept. 19 & 20 but will be
in the office on Friday and Saturday, Sept. 21 & 22.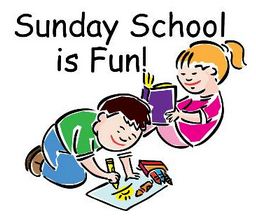 Sunday School Registration
Sunday School will re-open
on Sunday, September 16th.
Parents, please come out to Sunday School with the children right after Story Time to register. We will have special activities planned for our first Sunday back.
For any questions please contact roselinemouland@gmail.com
Church Organist Needed
Memorial United Church in Grand Falls Windsor has an immediate opening for a Church Organist. Successful applicant would provide music for Sunday morning service, Choir practices and when possible for Weddings, Funerals and special events in the church calendar. Full or Part Time interest welcomed.
Apply in writing to:
Memorial United Church
Ministry and Personnel Committee
P O Box 454
13 Church Road
Grand Falls Windsor, NL
A2A 2T9
Or email to mucsecretary@gmail.com
Planting marigolds for the seniors
Some children from our Sunday School gathered at the Carmelite House this morning (June 23, 2018)
to plant the marigold flowers they started (from seeds) on Earth Day last April 22nd, as a Sunday School project.
It was a beautiful morning and we hope the residents will enjoy them.
Items for church bulletin
The Church Secretary is asking that all announcements for the bulletins be submitted by Wednesday afternoon.
Shut-ins List
No longer making it out to church, for whatever reason? please call the office with their name and contact information. Reminder: If you are in hospital for any reason, Please have a family member or friend call the office or the manse and let Rev. Kim know! She would love to visit with you, but privacy laws means that she may not know that you are there.