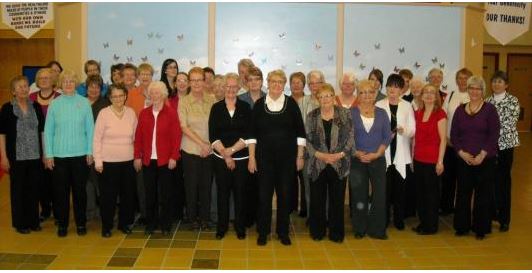 The Hospital Auxiliary is a group of volunteers that operates the gift shop at the Central Newfoundland Hospital. What binds this eclectic group is a desire to support the hospital and ultimately, the total community. By enhancing the hospital goals, the Auxiliary fosters pride in the entire community. The primary goal of the Auxiliary is to raise funds that go toward the needs of Newfoundland Regional Health Centre's services such as the purchase of many critical pieces of equipment including a CT scanner, dialysis equipment, etc.
This year (2017) the Central Newfoundland Hospital Auxiliary will celebrate its 50th anniversary. The Auxiliary has raised over $1,000,000.00 This funding has assisted South and Central Foundation to fast tract priority projects. In addition, special services are provided that makes the patient's hospital stay more comfortable and more rewarding.
Not only does the Auxiliary work to meet their objectives using a broad and diverse range of sources, the Auxiliary is in partnership with other groups such as the UCW of this church. In recent days your group has given a donation of small items valued at $575.00. At this time we would like to thank this church for their kindness to others.
Today, represents the beginning of Volunteer Week from April 23 to 29. This year's theme "Volunteering Shapes Lives" highlights the positive impacts volunteers have on lives and communities. We wish to thank Rev. Kim and the church governance in extending the opportunity for our group of volunteers to join you in worship this morning.